My brother, Pat (aka Patfish Hunter) decided to come up and stay over the night before the ride. This was cool because I usually go out with my mother-in-law and my family the night before. There is a little Italian chain restaurant that was the only place open and available to seat us on short notice, so we went there.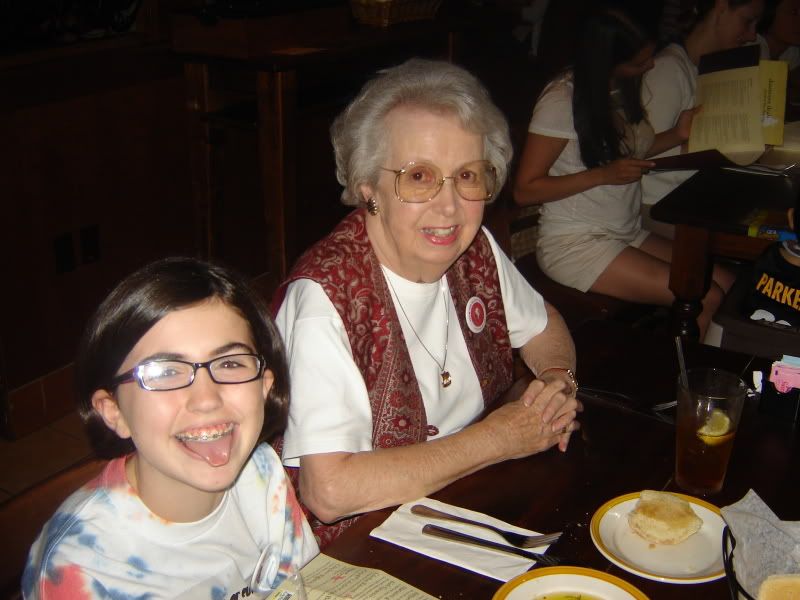 The waiter was a good guy who ended up teasing my daughter, which, of course, made her night. My brother showed up and I gave him his race packet, which I had picked up at the LiveSTRONG Village earlier that day. He, in turn, gave me a wrapped gift.
We sat down, ordered a ton of pasta and I opened my gift. It was Lance's book
It's Not About the Bike
, an obvious favorite, given my situation. When people ask me about my cancer, I sometimes say, I asked God to make me more like Lance Armstrong and BAM! I got testicular cancer. I guess I should have been more specific."
So then Pat tells me to open it, and on the inside cover it's signed. It turns out my brother, a financial advisor, has a relationship with another finance group for which Lance acts as a spokesperson. My brother shared my story with the guy and he was moved to go get me an autographed copy! So, now I have an autographed copy of Lance Armstrong's book.
FREAKING AWESOME!
The rest of the evening passed quickly, with laughter, fun, and Mrs. Fish being her usual charming self. I don't get to see my brother nearly enough, and it's times like this that remind me of how easy and fun it is o be around him. He and I took Little Fish to get some ice cream and finished the night laughing. It was a good time and we said good night, knowing what tomorrow would bring.
I went home and laid out my transition area. It's an old triathlon thing, and one of my favorite things to do. It enables me to focus, to go through my routine and prepare my mind for the next day.
Two other very cool things.
I got an e-mail from Bill, encouraging me to ride strong the next day. It meant a lot, brother. And, I received an e-mail from my best friend from high school, Eric, who was trying to get out from Missouri to surprise me. He was just going to show up at the start line and ride with me. At the last moment, he was called back in by his commanding officer, so it didn't happen. It would have been soooooooo brilliant, but that is what next year is for, my friend!