Gearing up...it's a triathlon habit. Lay everything out so you know what you have and you don't forget anything. Gear it up, then lay it down again. Then gear it up again.
Don't forget your BUTNZ. I got a lot of laughs from the one my friend Dianne gave me for my 40th birthday: "I've Survived Damned Near Everything!"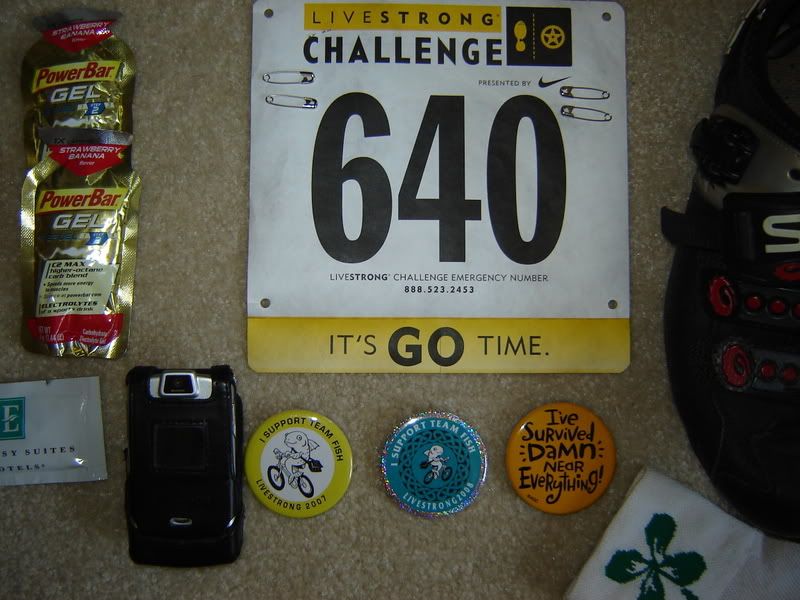 Welcome to the event....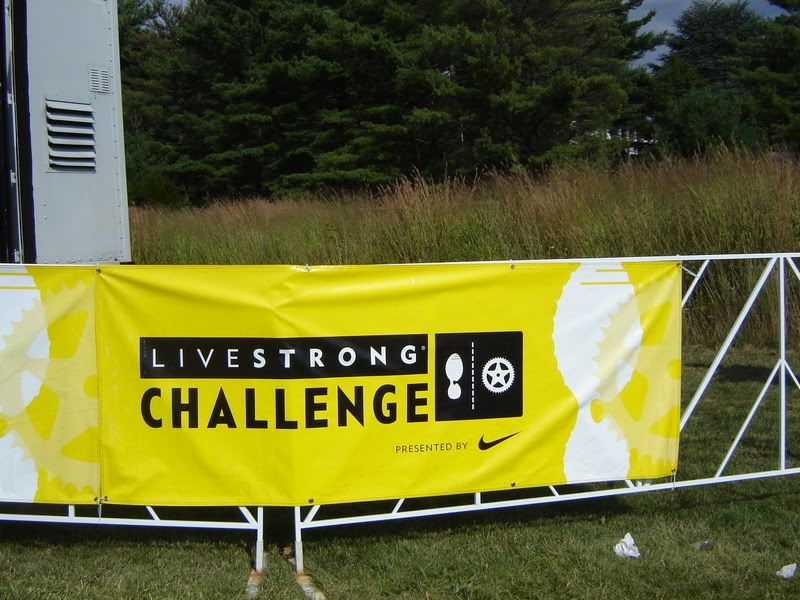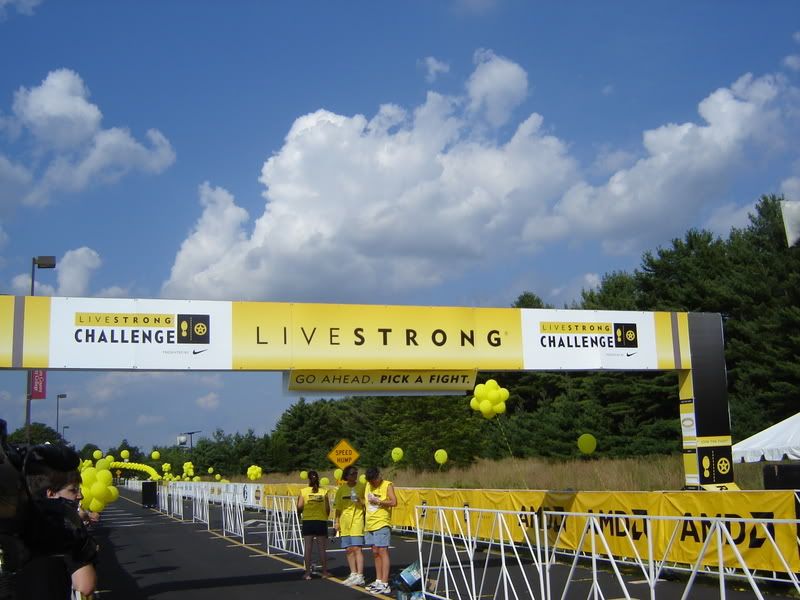 Finishing!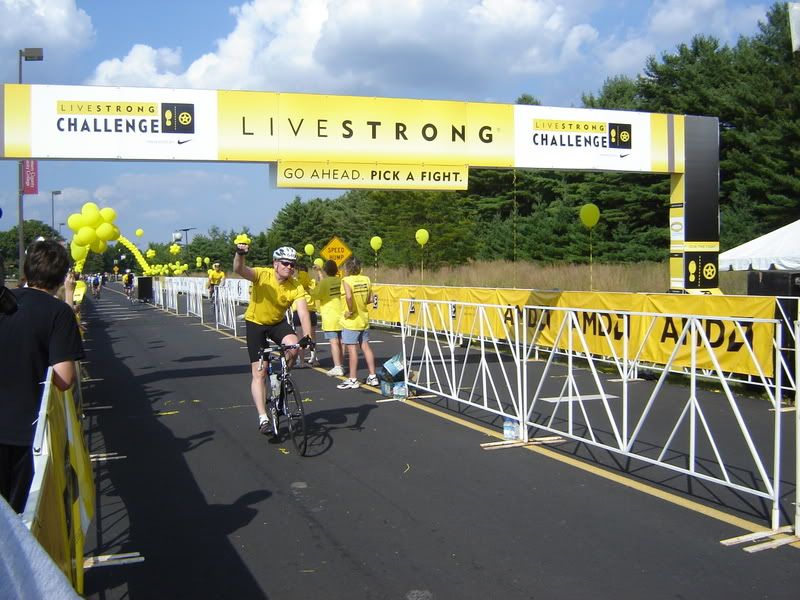 Finisher!!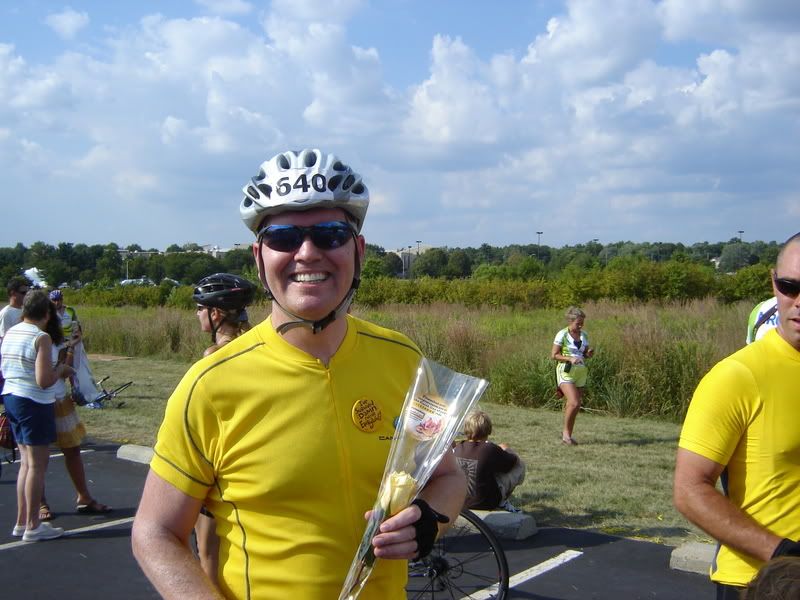 Team Fish!!!
L-to-R: Rob "FishrCutB8" Duffield, Iron Mike Haws, Kurt "Oorah" Enck (Not pictured: my brother Pat who rode straight to the showers--smart move!) The little moppet in front of us is Mike's son (and my nephew) Nick.
My Number One Fan moves into the scene...love you, Little Fish!!!!!