Annie LeboFish ready to document the insanity...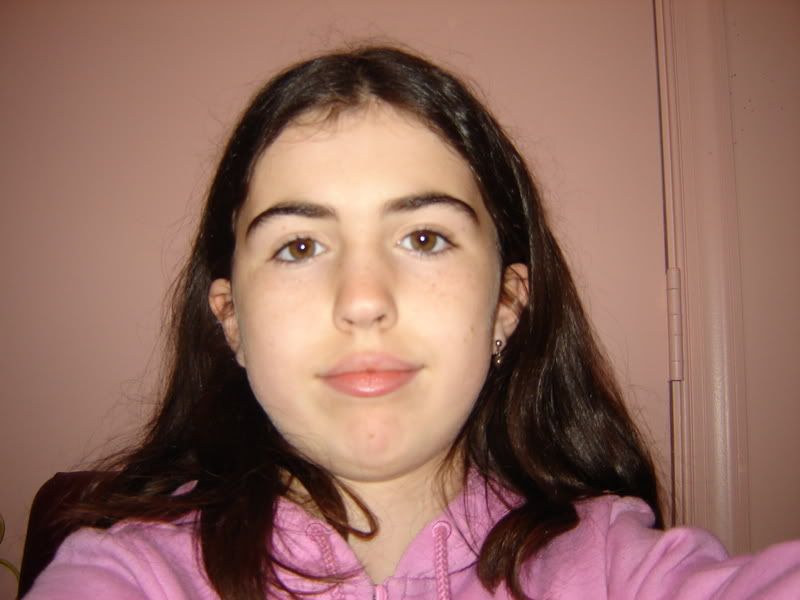 Before pictures...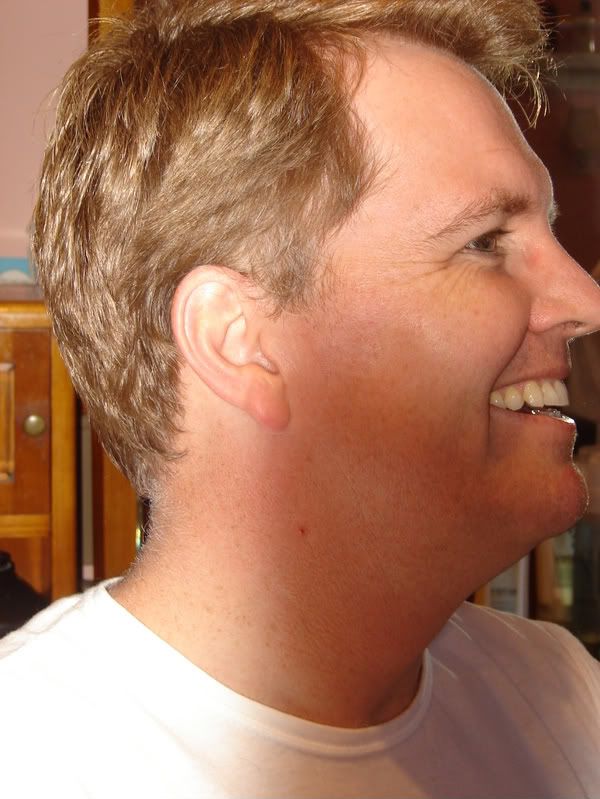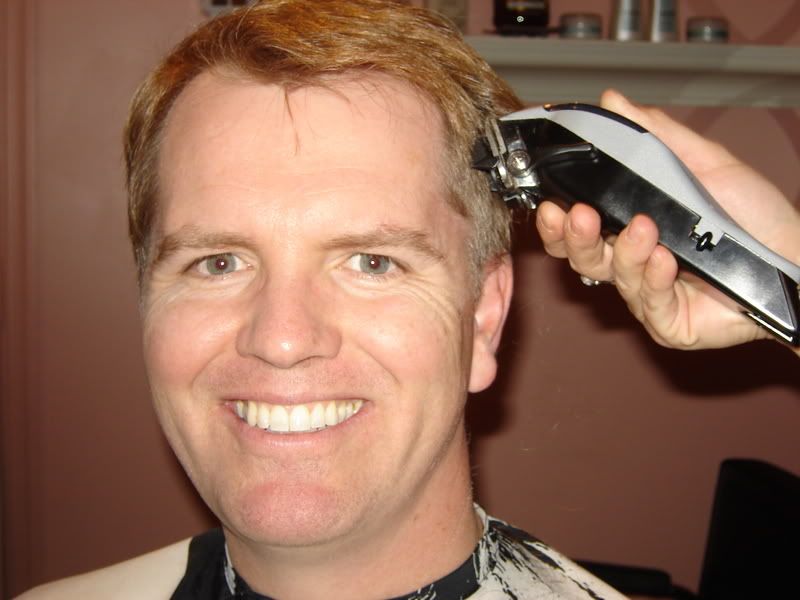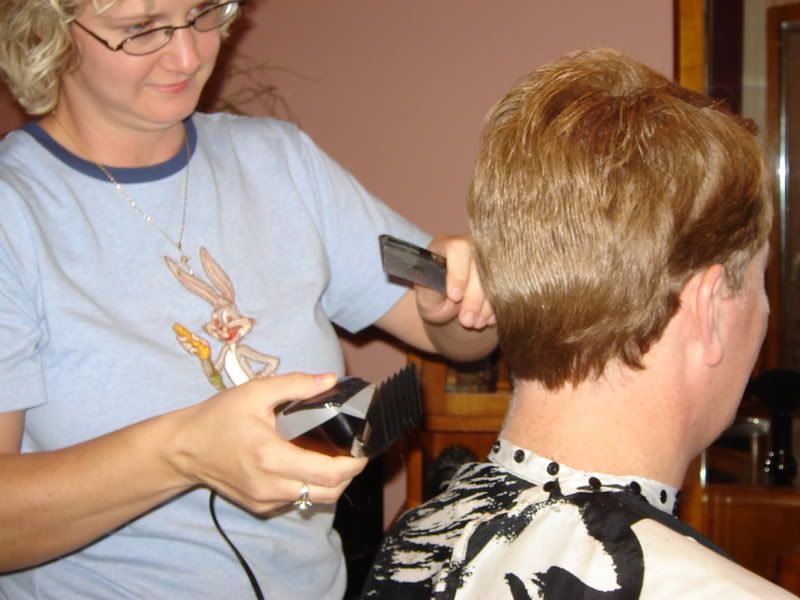 So, how am I feeling?
Hey, Little Fish, I'm going to shave my head! Don't roll your eyes at me...
What did I say?
Looking very manly...
So, Little Fish serves as my photographic documentarian. The first pass of the clippers...