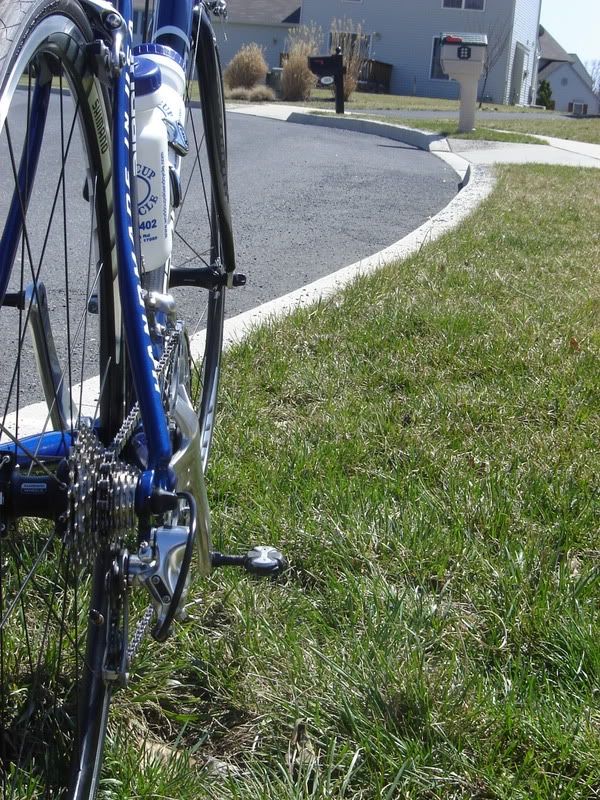 Jesus said, "A certain man was going for a bicycle ride on his Trek, around the Enola, Mechanicsburg and the Camp Hill area, and he almost fell when his bike blew out a tire. He tried to fix the tire, but upon filling his only spare inner tube, he ripped the stem off of it when he tried to remove the pump, leaving his bicycle half dead.
By chance a certain Chevy driver was going down that way. When he saw him, he passed by on the other side. In the same way a Lexus driver also, when he came to the place, and saw him, passed by on the other side. But a certain Cannondale rider, as he traveled, came to where he was. When he saw him, he was moved with compassion, came to him, and offered him the last of his own inner tubes, and tarried with him to ensure the tire worked and the man would be able to get home to his family.
On the same day, after he departed, and 38 miles into a 50 mile training ride, he got a flat tire himself and had to call his wife who stopped her shopping at Kohl's to come and get the Cannondale rider, laughing at him when she heard the tale. Now which of these three do you think seemed to be a neighbor to the Trek rider?" He said, "He who showed mercy on him, and gave him his last inner tube, even though he was going for a looooong training ride, knowing in his heart of hearts he was going to pay for it." Then Jesus said to him, "Go and do likewise."