There were a lot of highlights from the trip. We had dinner with old friends from the neighborhood who had moved down a couple years ago. It was good to see them, and you forget how quickly kids can grow in the time.
We went to Stone Mountain in Georgia, and they had a laser show at the end of the evening. Stone Mountain is this huge rock that is carved with the heroes of the Confederacy: Robert E. Lee, Stonewall Jackson, and Jefferson Davis.
There is also a sky lift that takes people to the top of the mountain. Little Fish is afraid of heights, but she decided it was going to be her week of facing things that made her afraid.
She was a little freaked out going up, but within 10 minutes of being at the top she pretty much PWNED it.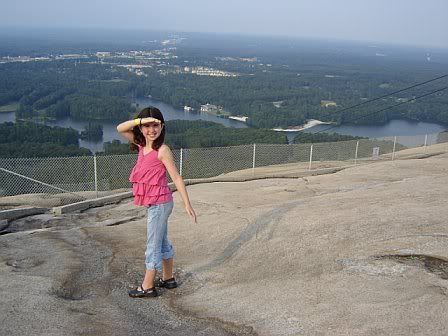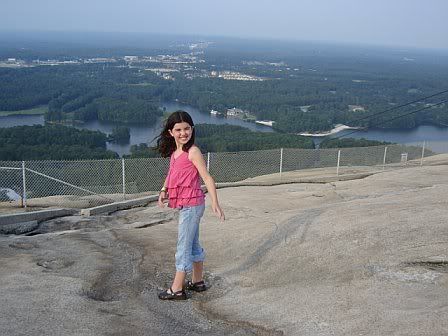 Princess of the World...
The laser show was interesting. It's easy to forget that the War of Northern Aggression (you might call it the Civil War) is still being fought in some areas of the world, but not Stone Mountain Georgia. It was a fireworks display and laser-lights presentation of all-things-Southern in general, and Georgia in particular: fast cars, Charlie Daniels Band, the South will rise again(!), Midnight Train to Georgia, the Yellow Jackets and Bulldogs, and Georgia on My Mind. I was starting to get a little worried when people started "hootin' and hollerin'" as the three figures on the face of the mountain were lit up and animated. But then they closed with an Americana piece and that drew the largest response, so I figured we'd be safe...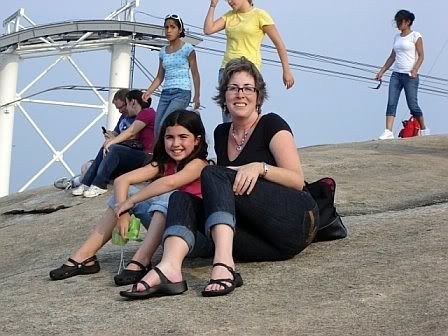 We also saw Margaret Mitchell's house, and did the Gone With the Wind scene.
Little Fish had her first Shirley Temple.
We adopted a new family member: ZIPS!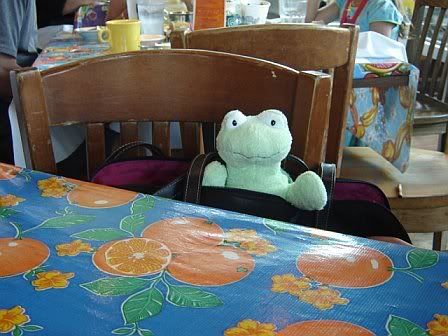 A great time was had by all...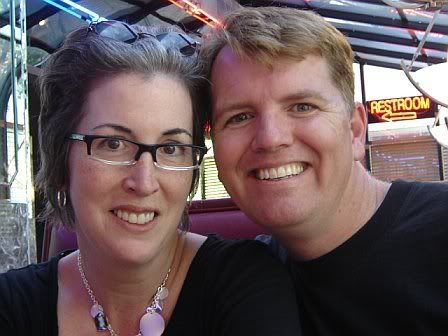 The best thing I came away with is that kids who stutter grow up fine, sometimes even better because of it. The teenagers I met had been through the ringer, but had found support, made friendships, and gained understanding of themselves and others. As a parent, you just want the best for your kids. I wanted some assurances that stuttering was not going to hold Little Fish back, because it hasn't so far. I got that at the conference.