On August 14, 2006,
one year ago, today
, I was diagnosed with testicular cancer. It seems so long ago, yet, paradoxically, like only yesterday. I resolved to become, on that day, not a cancer victim but a cancer survivor.
I am able to do the things I do today as a result of a lot of people. As I reflect on what it means to be a survivor, the thing I keep coming back to is the people I have met along the way, or the people about whom I have gained a deeper understanding.
When I was a kid, one of the things I loved to do with my father was watch ABC's Wide World of Sports ("Spanning the globe to bring you the constant variety of sports, the human drama of athletic competition: the thrill of victory…and the agony of defeat"). I remember there was a Russian power lifter named Vasili Alexiev. It seemed, to my young mind, that there was nothing he could not lift, no weight too large. My heavy lifters were the doctors and nurses.
I still remember going to see Dr. W. because I was having some abnormal pain in my testical. He checked it and said, "You know you have a lump?" At that second, the only lump I felt was the one in the back of my throat. I was hustled through procedures, concluding with a Radical Left Orchiectomy, which is Medicalese for "took my ball out through my stomach". I am assured it is still an easier procedure than pregnancy.
Then I went for radiation with Dr. K. having researched every possible resource available. By the time I got there, I knew more than he did. I remember him describing the procedure and drawing a picture of "me" lying on the table, so he can show where the radiation will be directed. "Hey, doc?" I said.
"Yes?"
"The drawing is wrong. You gave me two testicles."
We both laughed, then he looked at it and said, "One of these will be the penis. Here. I will make it bigger for you." And he did...very generously.
The nurses throughout the whole process were amazing. When it comes to heavy lifting, nobody tops nurses! They were the salt of the earth, the kindest people I got to meet, and they managed to help through EVERYTHING with a smile and a sense of humor. When I started, I had a HUGE fear of needles. I revealed my fear to one nurse, and she replied, "Don't you worry, honey. We'll cure you of that, too." And they have. Another thing I learned: Be nice to them, and like Trish, my nurse at the hospital prior to the procedure, they'll bring heated blankets…NOICE!
There is also a person I have dubbed Fanny Granola. Cancer survivors and the seriously ill know this person well. They're the one that shows up and starts giving you all kinds of advice about herbal supplements, roots, berries, and tree barks that cure cancer. Her favorite saying is "Try this!" At one point, I was sure she was going to tell me that lying down on a bed of cocker spaniel fur and eating the rinds from limes grown in Belize would stave off cancer. Note: It's working so far, but I still don't know what to do for the itches and green teeth…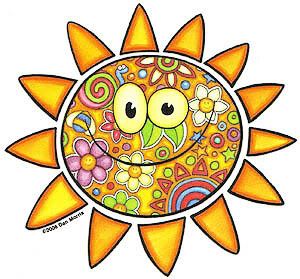 I met a lot of brothers and sisters in arms, the people I knew who had cancer before me. For me, the biggest influence was my friend Bev, who had breast cancer when I first met her 8 (Good night! Can it be eight) years ago? Through her whole ordeal, she was bold and optimistic, a trait she carries to this day. In fact, she's so bright I just call her "Sunshine!" I would call her at all hours and she was always available, always positive, and never complained. At one point, I was having a different emotion every 20-30 seconds. I asked "Is this normal?" She assured me it was. She guided me through procedures and served as my sage, sounding board, confidant, support, and teacher. Most importantly she was, and is, my friend.
There's also a group of people I didn't know before I had cancer. They kind of come out of the woodwork when they find out you have cancer. I call them the Anne Sullivans, because in many cases you don't even necessarily see them. I frequent several online discussion boards based on my interests:
Health and Lifting at JP Fitness
,
Triathlon at Beginner Triathlete
and
Cycling at Road Bike Review
. It was though the latter that I "met" Bill. He gave me advice on doctors, tests, dealing with people, being an advocate for myself, and even occasional insomnia.
I found myself being totally honest with him, sometimes more honest than I was even being with myself; at one point we talked about fear, and it was hard because I thought the people around me needed to see me as strong and optimistic, and he helped me to realize that in times like this, people are okay with our fears. I will never forget the care package Bill sent me right before my surgery that contained Spinervals CDs, workout videos that are designed as absolute torture for cyclists; an iPod to inspire me, featuring music and songs his daughter had arranged for him when he had cancer; a picture of a squirrel that is decidedly not for the faint of heart; and a blanket, reminding me that Life is Good.
There were so many others that I still haven't met, and may never, though their influence and the love they have shown me will never be forgotten: Dave Hickey, for those early moments that made all the difference when I was really scared. Jean-Paul and the JP crew, who sent me a planter that I still have to this day. Alwyn, whose simple mantra: "FUCK CANCER!" remains a source of constant enjoyment. CycleSpice who wrote to me: "Remember even a handful of mud will reflect heavens beauty if you shine the right light on it." Eric Martin who reminded me: "You got no quit in you." Alan, who drew from his own experiences of hospitals and fighting through to give me insight and strength. Mahler, for the reminders of the strength I had inside me already.
I got so many e-mails, PMs, general reminders, prayers, thoughts and love from people I have never met, and it carried me through a load of dark times. In a fair world, I would buy you all a beer, and perhaps in the next life I shall—surely Heaven has a beer or two for the lot of us.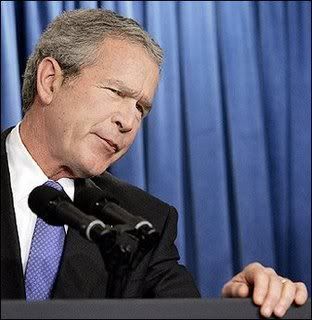 Then there's the President in the disaster movie (or perhaps real life, depending on your perspective). You know him. The person you thought would respond better, but just didn't. I had people that just disappeared on me. There are reasons for it, I'm sure. People just don't know what to say, or they don't want to be around cancer-guy, or whatever. A NOTE TO WHOMEVER READS THIS: If your friend gets sick, call them. And if you don't know what to say, just say, "God. I don't know what to say, but I just had to call." The rest will come from there. Trust me. I had a discussion with my friend, Amy, about one particular friend who disappeared. She asked if that friend was actually capable of giving more. I thought about and decided they honestly were not. She responded, "You cannot expect people to give more than they are capable of giving. Can he give more? If not, don't expect it, and move forward." It gave me a new perspective, and some grace, allowing me to GIVE compassion in moment when I was expecting to get it.
The Disaster Movie President is offset in my life by Aurora. If you've ever seen the film Terms of Endearment (before you threaten to take my man-card, I ask that you watch the entire film and not get choked up when Debra Winger says goodbye to her children…then we'll talk),
I define her as the person who responds BETTER than you expect her to. For me, it was Mom and Dad. Like Aurora, my mom has a flair for the dramatic. But, they were there when I needed them with prayers, support, and coming up to help out. It made such a difference because they were there.
I am fascinated with ant colonies. I think they are the coolest things, unless they're too close to the house, in which case I have to kill them. But aside from that, I love watching how they move in concert, everyone with a purpose and a job, the colony taking care of the one. For me, my any colony was my neighbors. They stopped by, took care of my family, and made sure all of the little and big things were taken care of. They cooked meals for my family, which meant the world to me because I am the cook in the family and we were able to eat GREAT even when I was sick (it wasn't mac 'n cheese from a box, it was restaurant-quality food that was each neighbor's specialty). My neighbor Bob even came over and cut my lawn (I'm considering getting testicular cancer in the other "boy" to get my basement cleaned out). I had another ant colony at work, handling my clients left and right, emergencies large and small. I would be in sorry shape indeed without them, especially Joan who knows my clients, and Mary, who saves my ass on a regular basis as it is (I still have the planter they sent me, as well—turtles RULE). And my coworker Susan, who organized a basket of videos and books and treats for those days when i was home alone...all kindnesses which will stick with me.
During the Day, there were enough things to keep me busy, with appointments, people, work, and recovery. But I woke up a lot during those wee hours of the morning, and spent a lot of time praying, especially for my wife and daughter, and my friends: the people I love and the people who love me. God reminded me not to take things for granted and to always keep things in perspective. At one point, I was thinking about some of the amazing things I've done in my life, and God reassured me that this was not my time to go. I thought of
Randy's words
, what God taught him on the death of His son: Remember what's important—the people you love, the people who love you, and how you serve your God.
Isaiah 40 has always been a source of srength for me, and I found myself returning to it, time and again in those days:
28 Have you never heard? Have you never understood? The LORD is the everlasting God, the Creator of all the earth. He never grows weak or weary. No one can measure the depths of his understanding.
29 He gives power to the weak and strength to the powerless.
30 Even youths will become weak and tired, and young men will fall in exhaustion.
31 But those who trust in the LORD will find new strength. They will soar high on wings like eagles. They will run and not grow weary. They will walk and not faint.
Most of all, I saw my family in a new light. The prospect of them moving on without me was almost unbearably hard. I love my wife and daughter, and I don't think I have taken that love or the time I spend with them for granted, it's just that now I see things differently. I hear The Mavericks and think about dancing with my daughter at her wedding, but also remember to dance with her now.
I try to communicate with my wife more, better. I find myself calling her in the middle of the day, or e-mailing her, just to tell her love her. It's not that I think she'll forget, it's just that I find more joy in those moments of interaction, the small things like working out our schedules, planning dinner, or even working out our differences.
I have learned and continue to learn so much from the people who surround me. My hope, my prayer for each and every one of you is the one that has been fulfilled for me through, oddly enough, cancer: Find the courage you need to face your challenges, the strength you need to overcome them, and the dignity to do it with grace. God bless you all.