My daughter, Little Fish, decided that she was going to go out for cross country for the fifth grade squad this year. This is something of a stretch for her, as she is more of the artsy-fartsy, creative-genius-type. I was really glad to hear she was looking into competing in a sport, and cross country, with its penchant for building self-reliance and the ability to build focus seemed like an awesome choice for her.
This weekend was her VERY FIRST RACE--the PAN-RAM Invitational.
We got to the venue at about 8.45 am (for a 10.00 start) and got her squared away with registration. Then we did the official pinning of the number -- GO 90!!!
Typical of cross country events, they also had a walking of the 1.3 mile course so the kids knew where to run. It was a nice course around the CD East ballfields.
Coach B. had the kids stretch out (MY HAMMIES!)...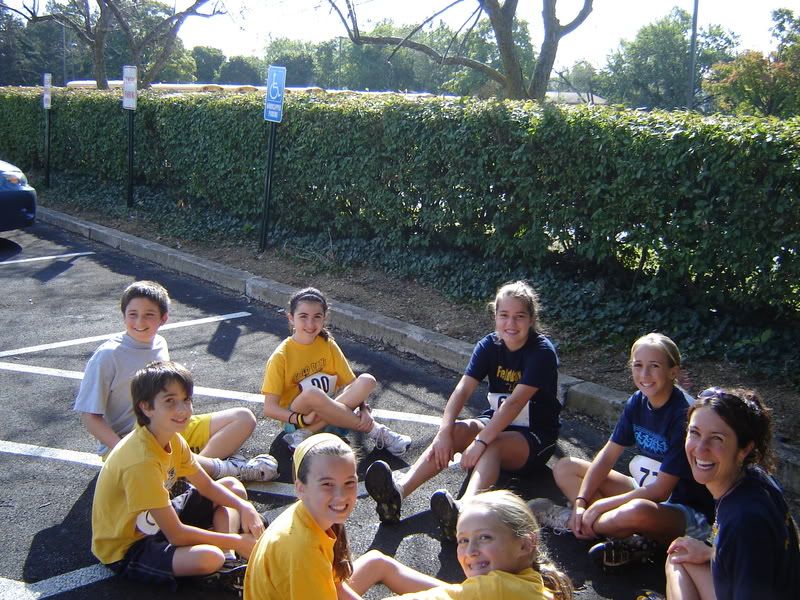 ...and then led them in a little pep talk.
Moments later they lined up on the lawn...
....and BANG! they're off...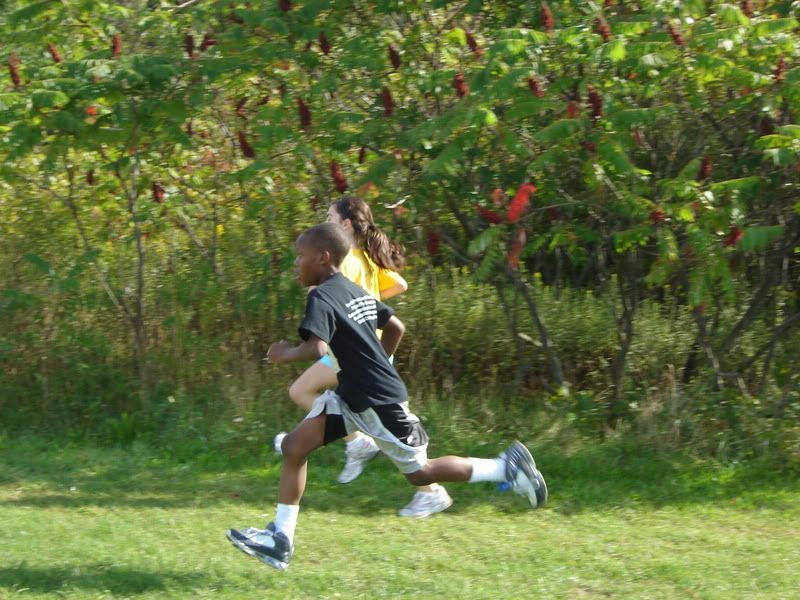 Little Fish running the course...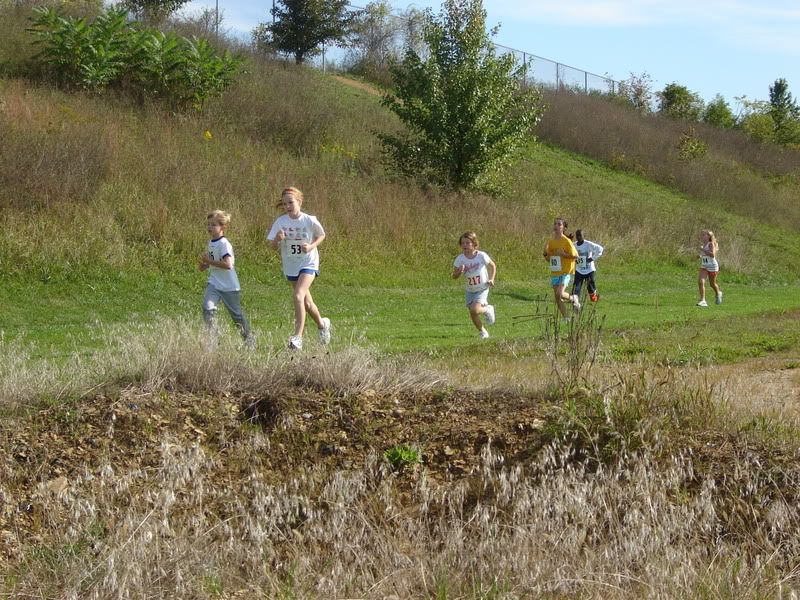 ...powering through....
...and FINISHING!!!!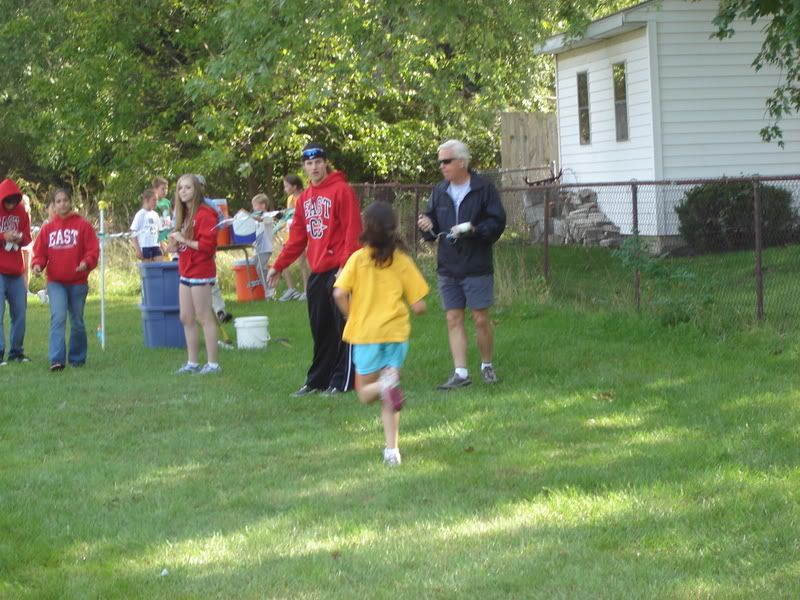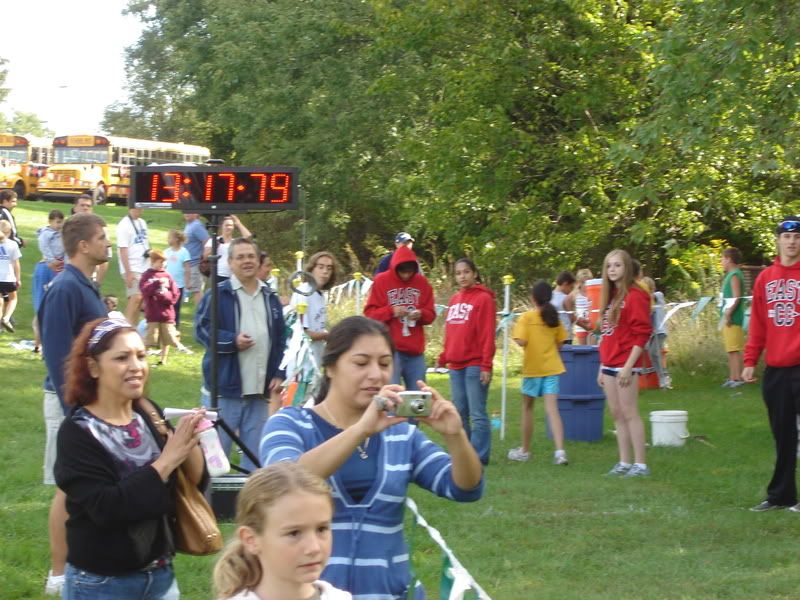 Cool down...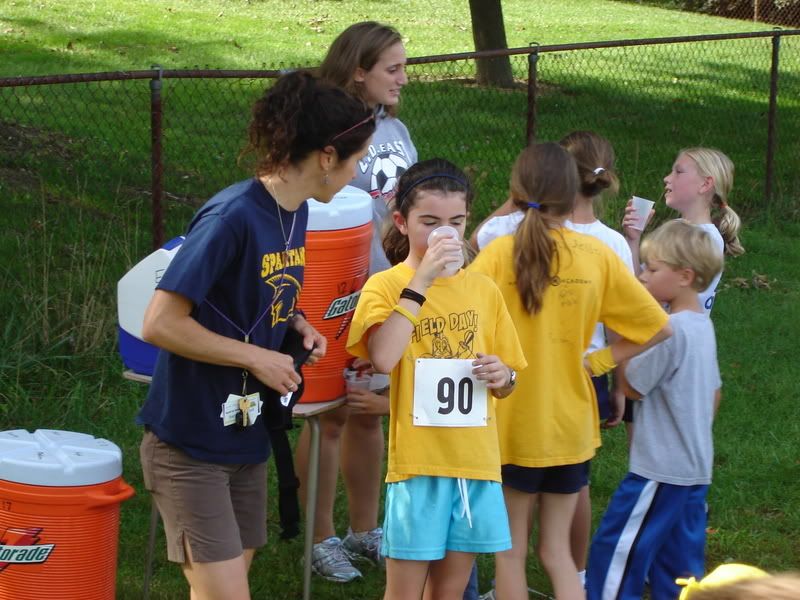 And the obligatory TEAM PIX!
To say that I am proud of my daughter is an understatement. Her first race was a 1.3 miler and she had an (unofficial) time of 13:15. Way to GOOOOOOO Little FISH!!!